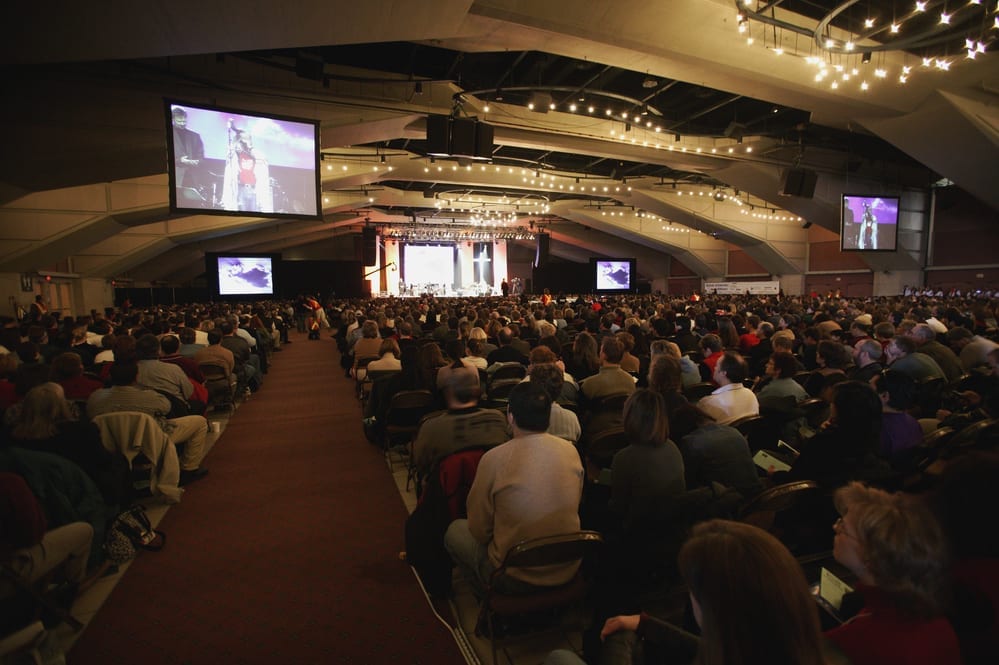 Could the Rapture Happen on a Sunday Morning, a Monday afternoon or a Friday night ? – And if it does – Are You Ready?
Bible says that Christ will return.  Will you be rapture ready?
Nothing Can Be More Important to Think About
Now that Palm Sunday and Easter has come and gone for 2020. We are now living with the threat of the Coronavirus Pandemic in which as of September 24th there are over 201, 000 mothers, fathers, brothers, sisters, aunts, uncles and friends have died in the United States alone. We have all been touch by the lost or hospitlization of someone near and dear to us all. The bible has said tomorrow is not promised to no one. Jesus is DEFINITELY COMING BACK.  We call this the Rapture of the Church and some call it the Rapture of Believers. The question is are you truly saved." If Jesus came back today are you RAPTURE READY? Today might be a good day to evaluate your eternity because of what is going on in this world.
Sunday Morning Rapture is a very good movie for your understanding and a good topic for your family, Sunday School or your Bible Study discussion. This is also a good tool, so that you can do a self – evaluation of your personal relationship with the Lord.  You can click on the video preview below to see a preview of the movie. If you feel lead by God, please share with your love ones, your church members and your friends, so that they can watch this movie too. 
Please, we do not want anyone LEFT BEHIND.  If you have the ability, I recommend casting to your TV.  This will make a great entertainment event.
There are two ways to watch the movie. You could observe it by clicking on You Tube below for the full movie or you can sign up and review by clicking on our I AM for Christ Bible Training Center link below.  Those that choses the Bible Training Center route will receive a Certificate of Training upon completion of this course.  Both ways are free.
Just remember, there will be a Rapture.  Here is an insurance policy that you won't be LEFT BEHIND.  Be blessed, share and enjoy.  We pray to see you in the Rapture.  This is our prayer. Amen.
Lloyd C. Glover
Pastor, I AM for Christ Ministries
Sunday Morning Rapture (The Movie)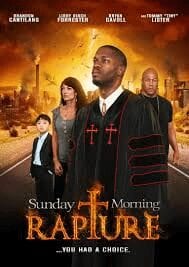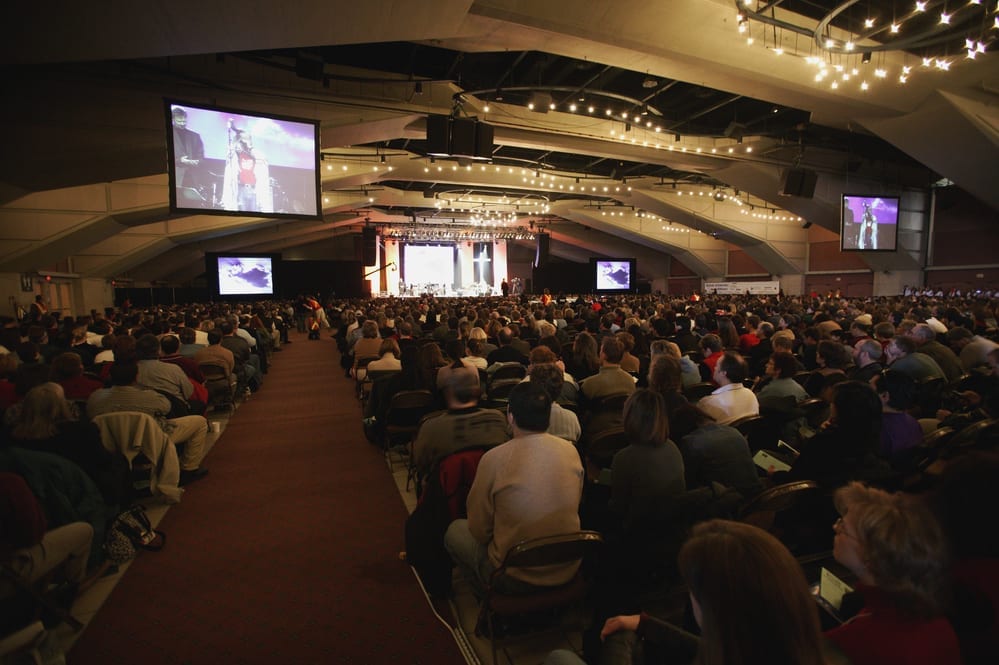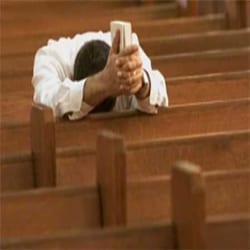 You Can Watch a Preview Here by clicking on video below
Click Below to Watch the Full Movie
Course Certificate (For Those that complete the course)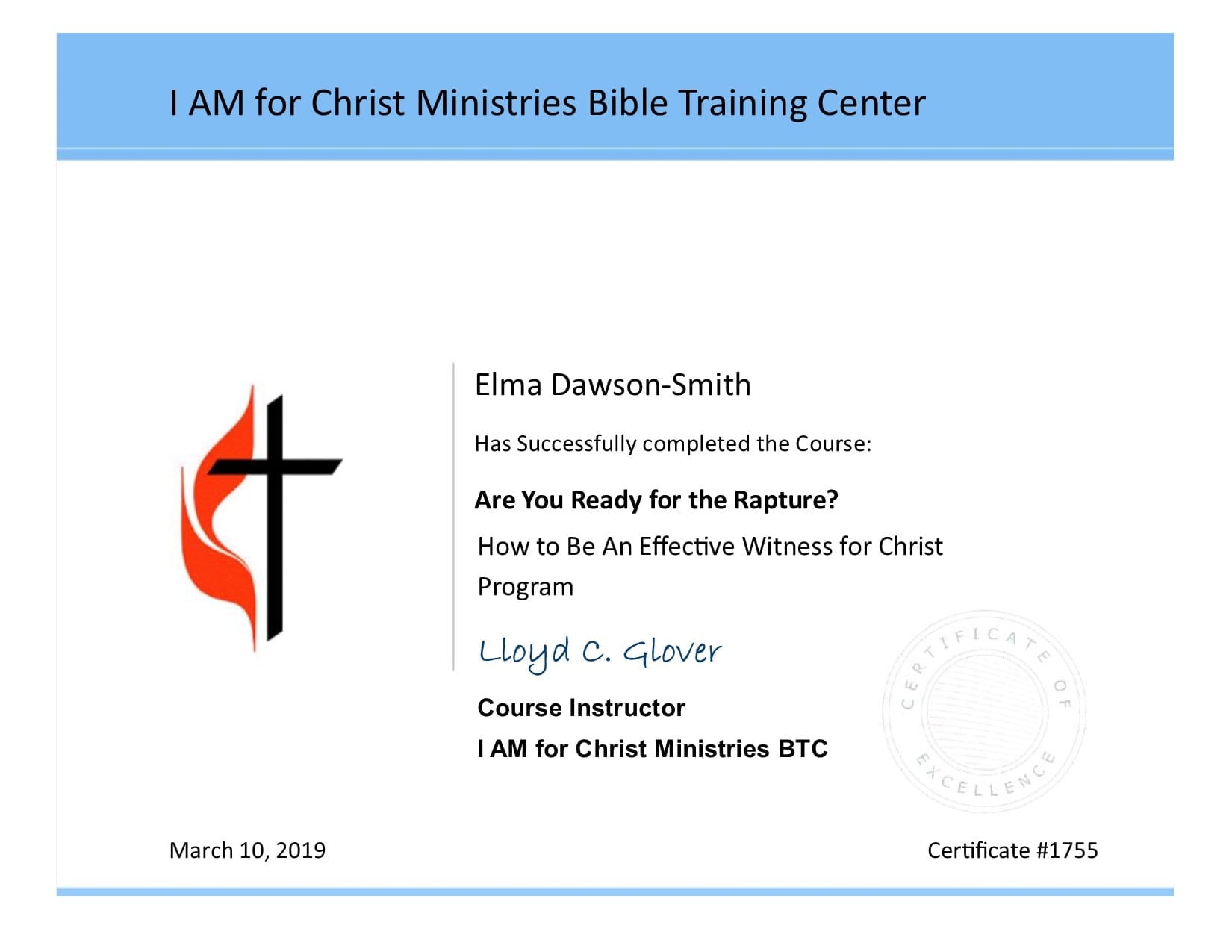 Visit our Bible Training Center by clicking on the link below and select the free course "Sunday Morning Rapture". Those that complete this course will receive a Certificate of Training. You will be glad you did. Enjoy, be blessed and please share.  Amen.
Jesus Answered in John 14:6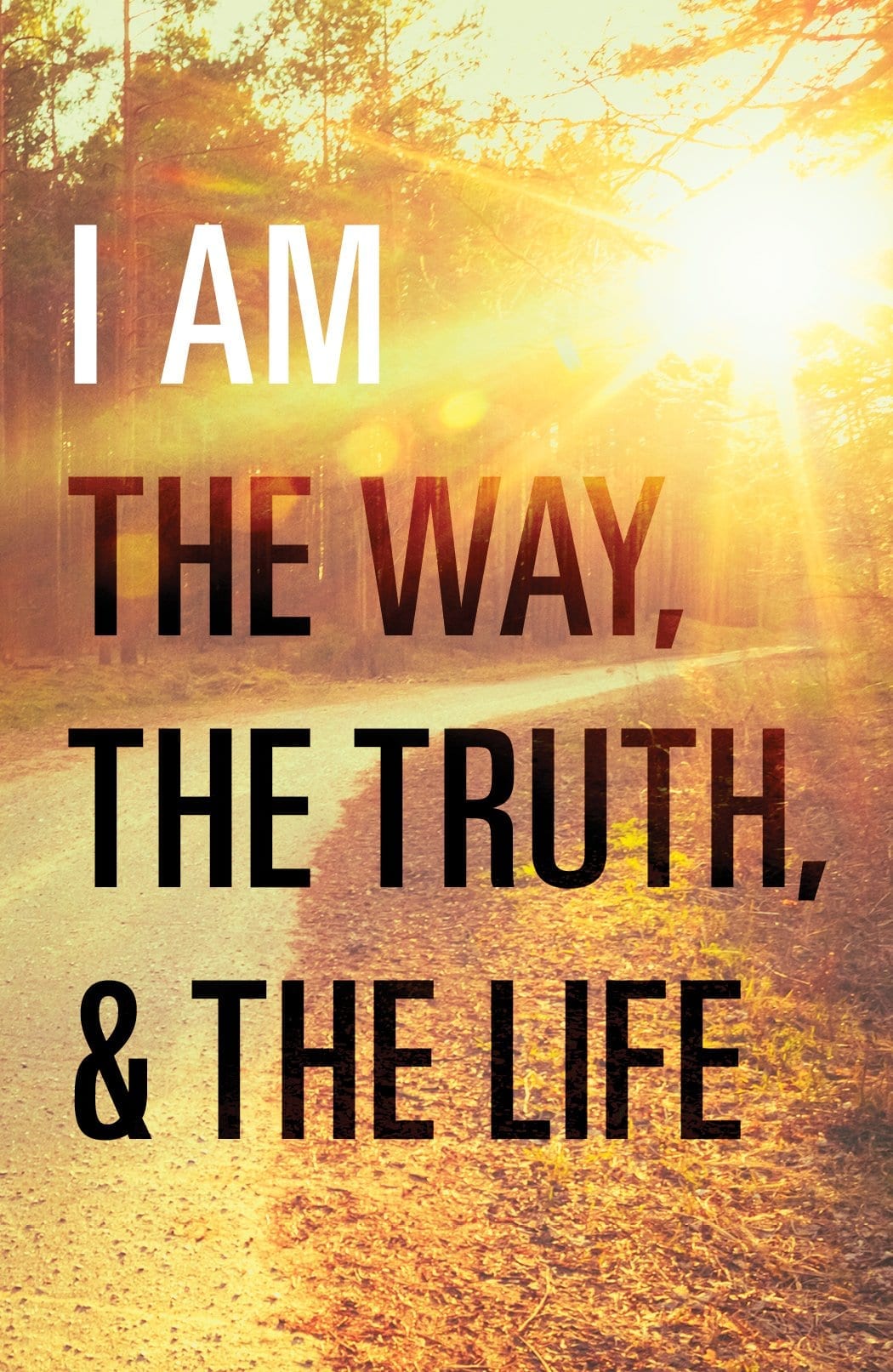 Mailing Address
I AM for Christ Ministries (The Great Commission Pledge)  P.O. Box 144 Groveport, Ohio 43125