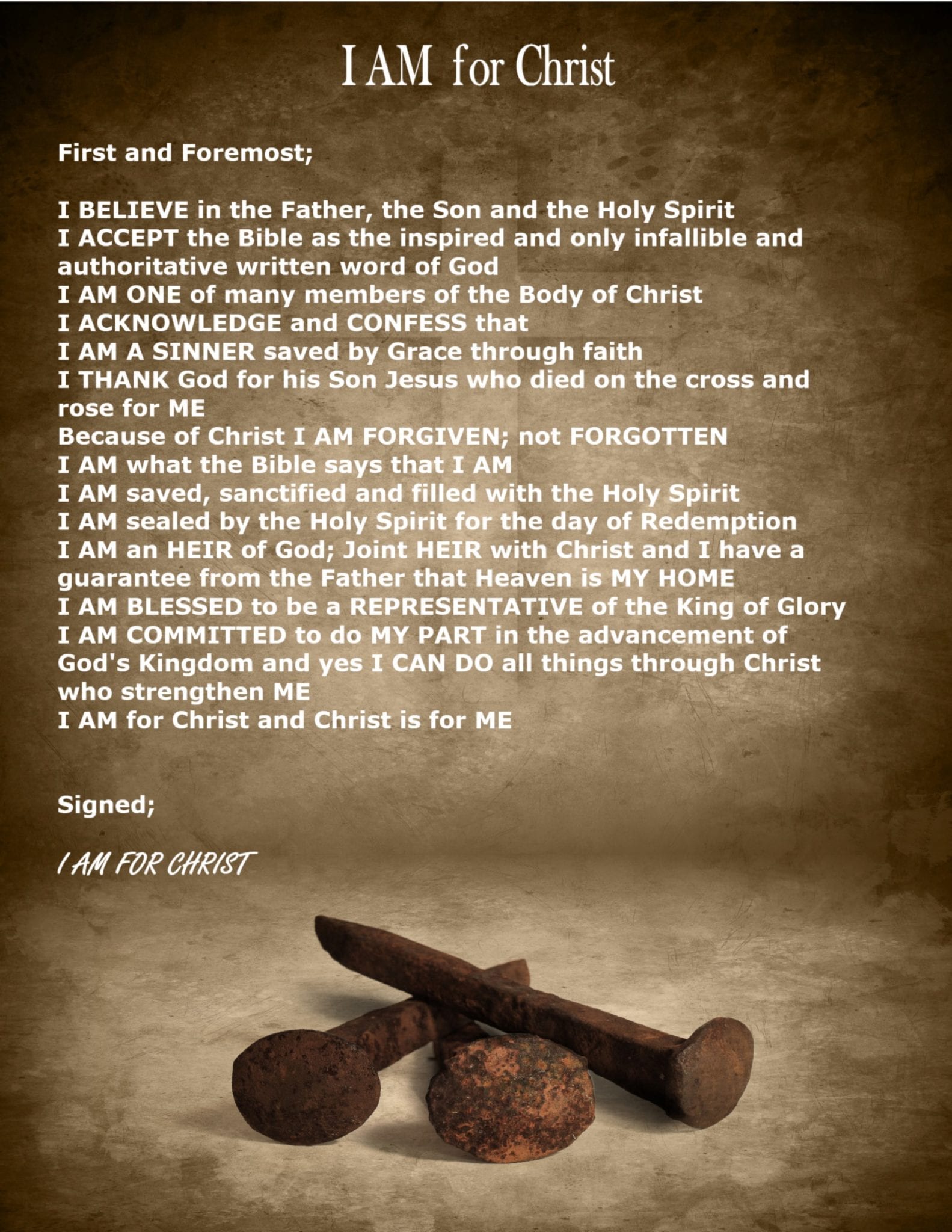 I AM for Christ Pledge. A saying for all Christians. Do you believe in the Father, the Son and the Holy Spirit? If you do this is a pledge for you.
Purchase Your I AM for Christ Sayings Today
You can help support our Ministry by purchasing your I AM for Christ Print today. I AM for Christ prints are beautifully digitally laser printed on gloss card stock.  It looks beautiful in a frame in your home, office or Church. It makes a great Bible study lesson or center piece of discussion because it show your love for God. The prints cost $6.50 for each size 8″ X 10″ and $7.50 for the 8.5″ X 11″ size prints. Your gift will be our ministry and will help us spread the gospel around the world.
You can also order two of any sizes for $13.00 USD. One print for you and another print as a gift for a family member or friend as a result they will be blessed by you as well. Sales tax will be added to your order. Shipping is free.
You can order by the secure Pay Pal link below or you can mail a money order (only) to our mailing address at I AM for Christ. P.O. Box 144. Groveport, Ohio 43125. Allow up to 10 days for your I AM for Christ print(s) to arrive. Bless you and thank you in advance for your support. Don't forget to tell the world and share the love by saying "I AM for Christ". Amen.
Lloyd C. Glover
Pastor
I AM for Christ Ministries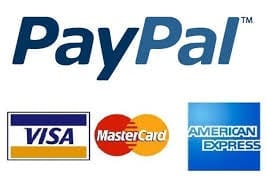 Help Support Our Ministry.  PayPal is a secure method to pay your support gift.  Order your Certificate Today. Thank you. 
Mailing Address
I AM for Christ Ministries (The Great Commission Pledge)  P.O. Box 144 Groveport, Ohio 43125