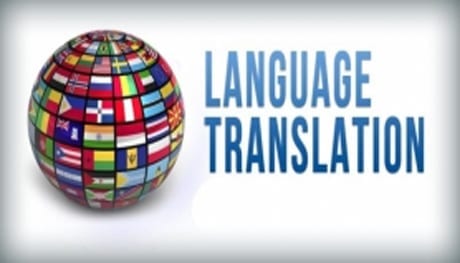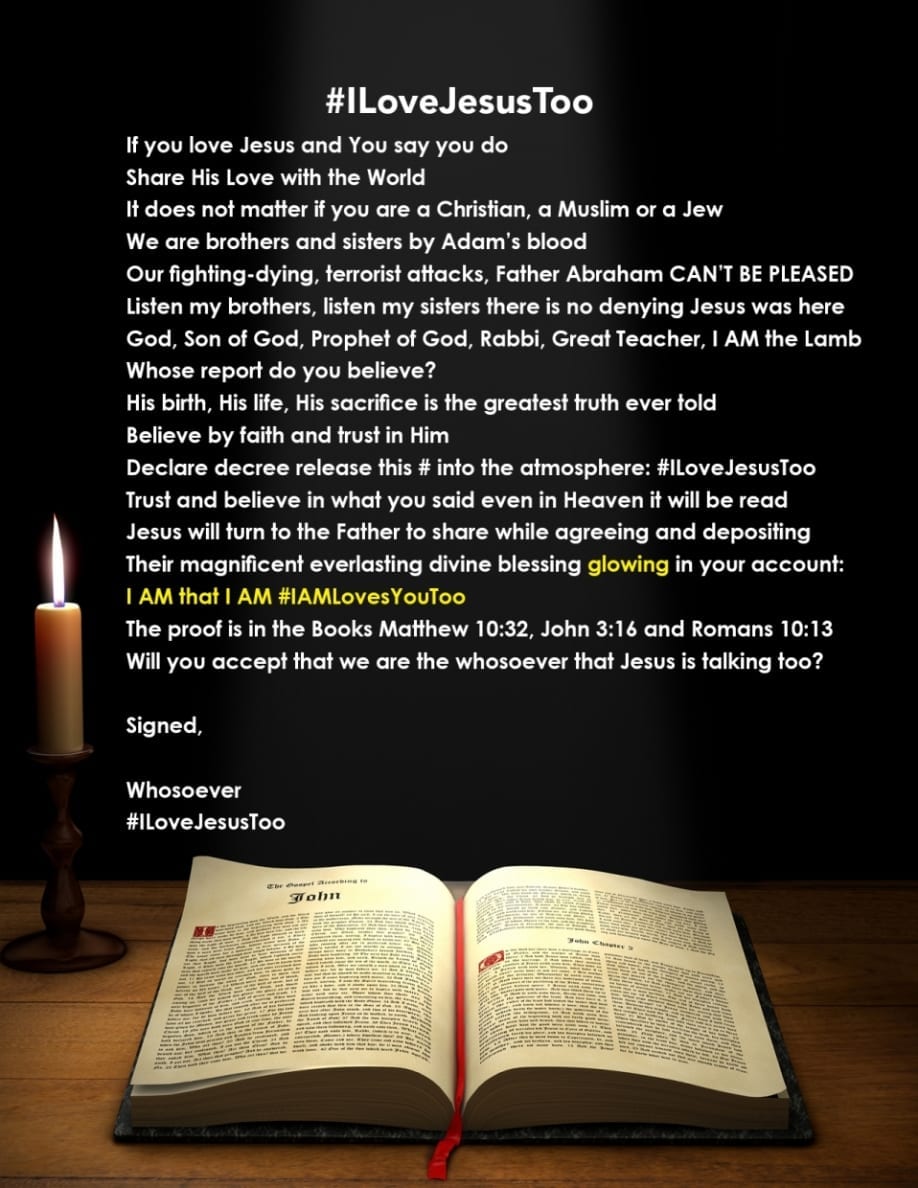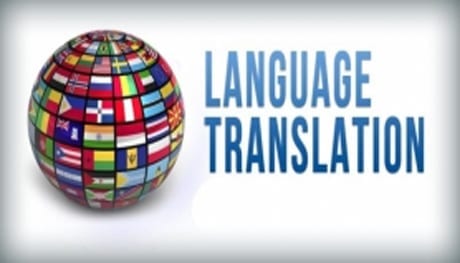 #ILoveJesusToo Translation
Bible Verses (King James Version (KJV)):
Matthew 10:32 Whosoever therefore shall confess me before men, him will I confess also before my Father which is in heaven (Confess: Say-Speak-Declare). John 3:16 For God so loved the world, that he gave his only begotten Son, that whosoever believeth in him should not perish, but have everlasting life (Believe). Romans 10:13 For whosoever shall call upon the name of the Lord shall be saved (Recieve-Salvation).
Thank you for liking this. These bible verses are for you. Matthew 10:32 and Romans 1:16. Amen
Purchase Your #ILoveJesusToo Print Today
You can help support our Ministry by purchasing your #ILoveJesusToo Print today. #ILoveJesusToo prints are beautifully digitally laser printed on gloss card stock.  It looks beautiful in a frame in your home, office or Church. It makes a great Bible study lesson or center piece of discussion. The prints cost $6.50 for each size 8″ X 10″ and $7.50 for the 8.5″ X 11″ size prints. You can also order both sizes for $13.00. One for you and another as a gift for a family member or friend. Sales tax will be added to your order.  You can order by Pay Pal below or you can mail a money order (only) to our mailing address at I AM for Christ. P.O. Box 144. Groveport, Ohio 43125. Allow up to 10 days for your #ILoveJesusToo print(s) to arrive. Bless you and thank you in advance for your support. Don't forget to tell the world and share the love by: #ILoveJesusToo.
Trust and believe by faith at the moment that you # your love into the atmosphere I AM will bless you for it too. Amen.
Lloyd C. Glover
Pastor
I AM for Christ Ministries
Order Your #ILoveJesusToo Print Today
Mailing Address
I AM for Christ Ministries (The Great Commission Pledge)  P.O. Box 144 Groveport, Ohio 43125