HELP US SPREAD THE GOOD NEWS
Here are Two Great Ways that You Can Help Support Our Ministry
Here are Two Great Ways that You Can Help Support Our Ministry
Listen to this before you proceed
LANGUAGE TRANSLATOR
Click below
We sincerely appreciate you for your interest in supporting our Ministries. This is a free site. There is no obligation or requirement to purchase either the "I AM for Christ Sayings" or the "#I Love Jesus Too" Prints. If you feel blessed and you just want to make a one-time donation to help us spread the gospel, we would appreciate that too.
We only ask that, if you were blessed by our labor and if you feel that God has place it on your heart to support us, we will appreciate your purchases or any amount that you freely give. Your contributions and purchase will allow us to continue to advance the Kingdom of God both locally and internationally. We are proud that our ministry is touching lives in more than sixty-three Countries around the World. Your support will help us to spread God's Gospel message of salvation and the good news farther.
If you are ready to help us save this generation and you feel led to help us take back this world from the enemy, this is a good opportunity to sow seeds into good soil. May God bless you and meet your urgent needs. Our prayer is that God will give back to you a double portion for your gifts and that God will meet or exceed your urgent needs. Amen and Amen. 
Here are the Two Great  ways that you Support are Ministry
Our prints are beautifully digitally laser printed on gloss card stock.  It looks beautiful in a frame in your home, office or Church. It makes a great Bible study lesson or center piece of discussion. Each 8″X10″ print cost $6.50 USD. Order one for you and another as a gift for a family member or friend. Sales tax will be added to your order.  You can order by using the Pay Pal link below. Allow up to 10 days for your print(s) to arrive. Bless you and thank you in advance for your support. Don't forget to tell the world and share the love by saying I AM for Christ and #ILoveJesusToo.
Lloyd C. Glover
Pastor, I AM for Christ Ministries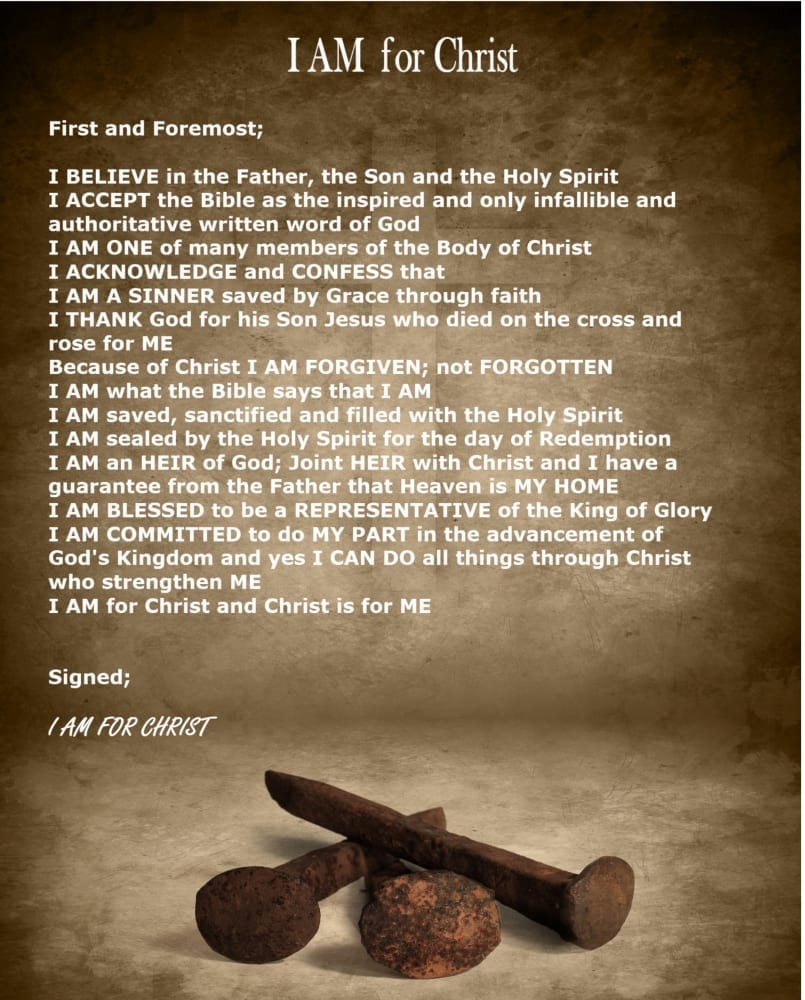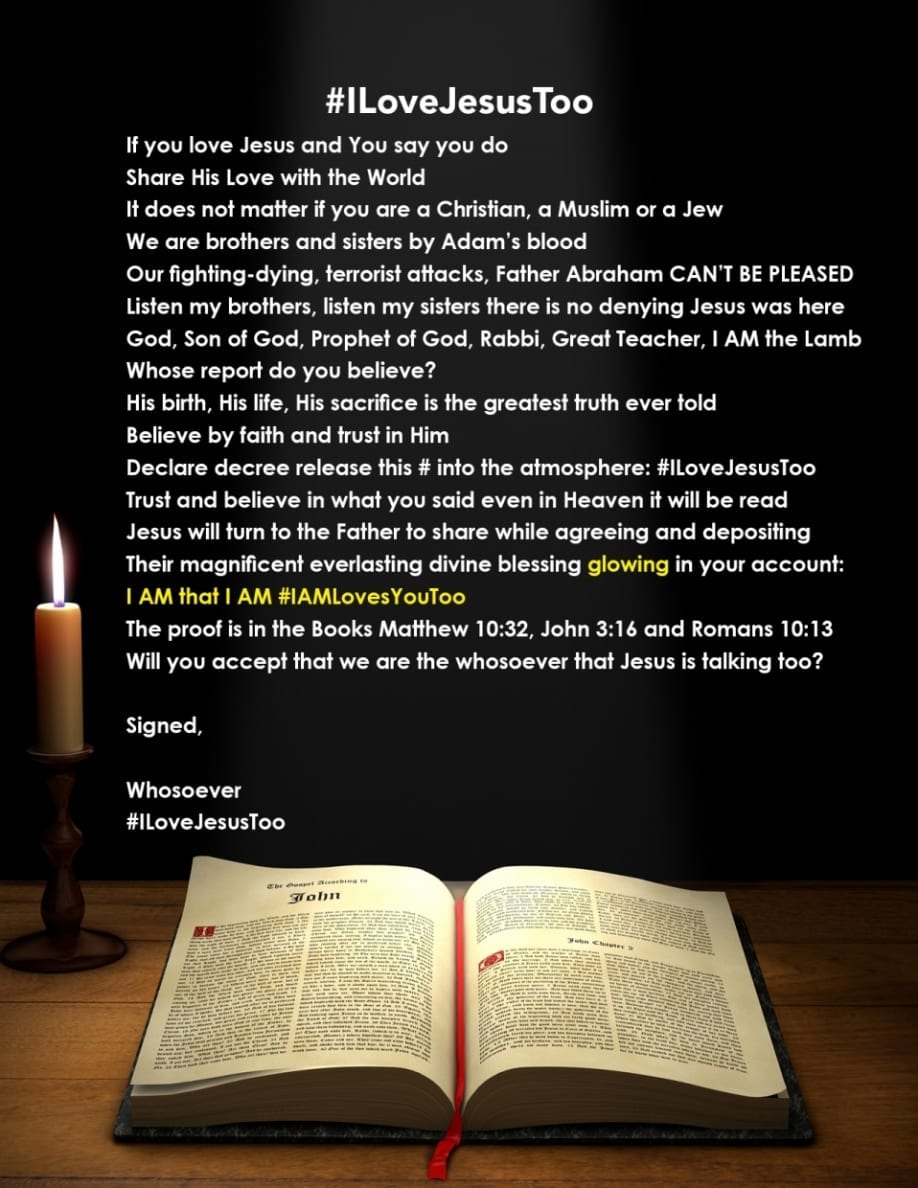 You Can Order Your Prints Here

Or You Can Make  a One -Time Gift Here by Clicking on the Donate Button below.  Thank You.

Mailing Address
I AM for Christ Ministries (The Great Commission Pledge)  P.O. Box 144 Groveport, Ohio 43125