Are You Spending Time with God?
Spending Time with God Teaching Series: Session 1
Before we go any further with this important word from God. Let's start by putting God FIRST! Do you love spending time with God? Pray with me at this moment of time as we approach our heavenly Father. "Father God, we love You with our whole heart, soul, mind and with all of our strength (Mark 12:30). Forgive us if we sinned in anyway knowingly and unknowingly against you. Thank you, Lord for your GRACE and MERCY. Thank you, Father for granting us a brand-new day of MERCIES.  We touch and agree with the words of this prayer. Declaring it is so in the precious name of Jesus. Amen". I am going to pause for a minute. I ask that you take this moment to personally pray for your immediate needs and pray for a greater revelation of His word. Amen
Listed below are three short videos that I want you to review on why it is so important to spend time with God. There is an unique lesson in all three.  Click on the play button to review the video. Once you have review the videos, please proceed to next lesson.
Why is Spending Time with God so Important?
I have a couple of questions for you. Do you love God? Why is it so important for us as Christians to understand the benefits and need of having a good relationship and to spend good quality time with God? You say that you love God, but do you really spend time with Him. By the way, how is your relationship with our heavenly Father?
Here is a scene from a fictional Christian movie. The following scene could easily be a true scene playing out every day in the lives of many believers of Christ.  I want you to play along with me. Congratulations, you just got the starring role in this movie playing the part as the son or daughter in this Christian family. Your family is pretty wealthy and own multiple businesses. A week after graduation, you asked your father for help to get you started in life.  In other words, you wanted part of your inhertance now, so that you could party, be your own boss and live on your own and away from your father's businesses and rules for a while.
At first, your father was hesitant in giving you what you asked for because he wanted you to stay and help with the family business. Neither less, he gave you a large sum of money to get you started in life. Armed with part of your inheritance, you moved out the next day to live in a nearby town away from your family.
Why it is

Necessary

 to Maintain a Good Relationship with Your Father?

Three years later the movie picks back up again with you thinking about how fast the times has gone by. You also realized that the only time that your character has called, visited or spend any quality time with your family, mainly speaking of your father, is on occasional holidays or when family come visiting from out of town. Now it appears things have been getting a little tough for you lately. Yesterday, you received an eviction notice stating that you are two months behind in your rent. You need to pay two months' rent before you become homeless. Now you have an emergency and an urgent need for help.

You know in your heart and spirit that your father is the only person in the world that can provide you with the help needed to prevent your eviction. However, you realize that you haven't spent much time with him. You also realize that your relationship with your father since graduation hasn't been that good either.

Now it is time to swallow your pride and ask your father for help. The most hurtful scene in this movie is when your character asks your father for help. He pauses for a few minutes, remembering the last situation that he helped you out of. He thinks to himself should I, or shouldn't I? Being a good father, because he loves you unconditionally, he says yes and gives you what you asked for.

Sadly, your character quickly departs the room, rejoicing out the door. Your character never looks back, nor do you even say good bye or thank the father for what He has just done for you.

This scene ends with a real angel saying stay tune for the next scene. You know they will be back soon with another need!

What if the Scene had a Different Outcome?

Every time that we ask our father for something, regardless how great or small it is, our expectation is that he is going to say yes. But what if he says no this time? 

(1) Because he knows from experience that this is the only time that you call or come to see him is when you need something.  Could he be tired of feeling used?

(2) He wants you to spend more time to solve the issue before he is willing to help.

(3) Because he has limited resources and simply don't have the abilities to share or help you with your circumstances.

(4) He uses choice words and angerly tells you to leave because you both know that you really don't have a good father-son or father-daughter relationship at this moment.

How would this rejection make you feel now? Could this be the catalyst that makes you realize the importance of spending time and having a good relationship with your father?
Are You Guilty of not Spending Time with God until you need something?
How would you feel if you were the father in this movie and your child treated you this way? The same thing happens much too often to your heavenly Father. Just like so many Christians, any one of us could easily be the character in this story. How many of us are guilty of only calling upon our Father God when we need something special from Him right away.  This makes us no different from the character in this movie? We know by faith and believe in our heart that God is the only Person in this universe that can meet or exceed our most urgent prayer request.
Please try to understand the point that I am trying to make. We can agree to the fact that you are not God, but how would you feel, if you were God? The truth is that our relationship with God is only as good as the results of our private time that we spend with Him. God loves you and He wants to have a good Father-son or a good Father-daughter relationship with you. Not just when you need something, but 24 seven.  Read (Proverbs 8:17, Jeremiah 29:11. 1 John 3:1, 1 John 4:16 and 1 John 4:19).
Conclusion: Parable about the Prodigal Son
Are you guilty of this too? Meaning, do you only pray to God when all else fails or when all hell breaks out in your life? Don't panic. You still have time to get it together and improve your relationship with your father and Father God. Do you remember the parable about the Prodigal son? Read (Luke 15:11-32). The parable is a wonderful reminder of the many benefits of being a son or daughter from the father's house. Your Father will always love you, forgive and welcome you back regardless of your situation. (Hebrews 13:5) says I will never leave you; never will I forsake you. It is so important that we spend time with your earthly father and with your heavenly Father. It will make your relationship better. Beside that it will make it easier for you to ask for something and to receive it. (Matthew 7:7).
This concludes the first session of this part of the training about Spending Time with God Series. Our sessions are listed below. It is your choice to go to either session 2 or 3. It also depends on what session you started first.
(1) Session 1: Are You Spending Time with God? Discusses the importance of having a good relationship with God.
(2) Session 2: Falling in Love with God. Discusses the purpose of falling in love with God.
(3) Session 3: Communicating with God will discuss the importance of a two-way communication with Father God.
*We appreciate sharing this meal with you from our Father's Table. Please proceed to either session below. Thank you, it is our prayer that this session was a blessing to you. Amen
Spending Time with God Teaching Series
Spending Time with God
Session 1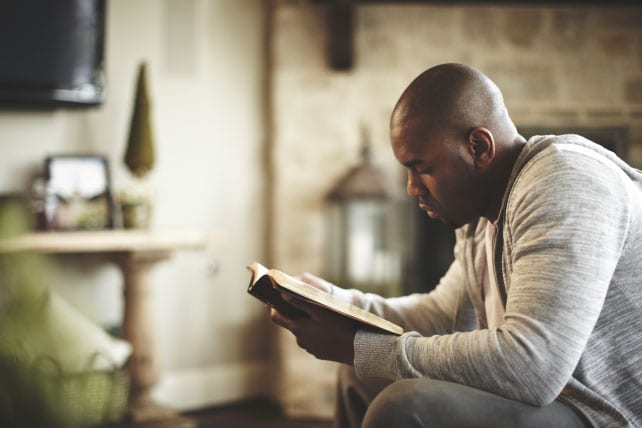 Falling in Love with God
Session 2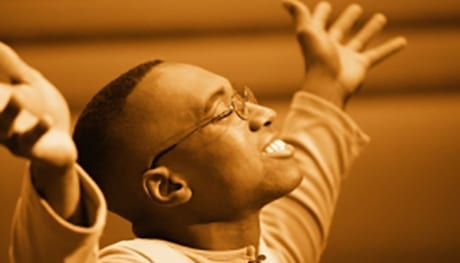 Communicating with God
Session 3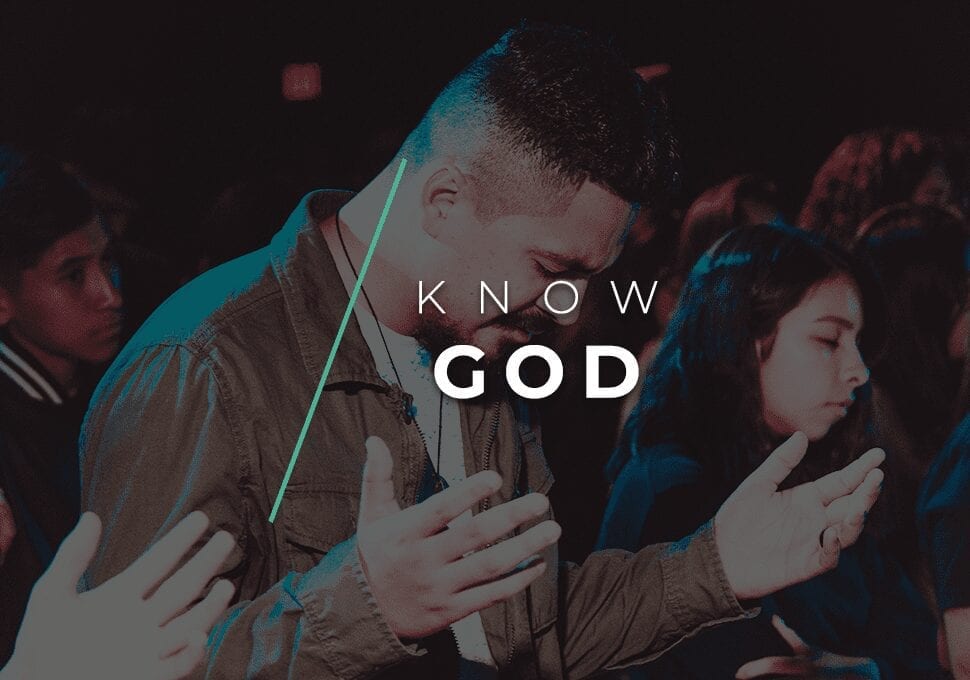 What is Next?
Thank you for spending this time with us. We are one Ministry with two Holy Spirit inspired International website ministries. We are touching the world one person, one family, and one nation at a time. Please visit our other pages below by clicking on the action button below the icons image. Read (Psalm 100:1-5
) and (2 Timothy 2:15
). Please share our website with others. We also ask, if our ministry has been a blessing to you and God has placed it on your heart, please sew a seed into our ministry. Any amount can help us spread the Gospel. Thank you in advance and may God bless you.
Lloyd C. Glover
Lloyd C. Glover
Pastor, I AM for Christ Ministries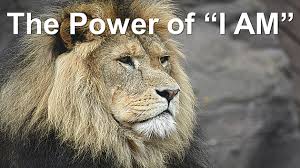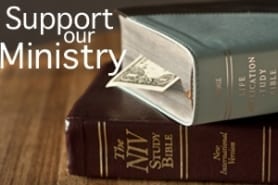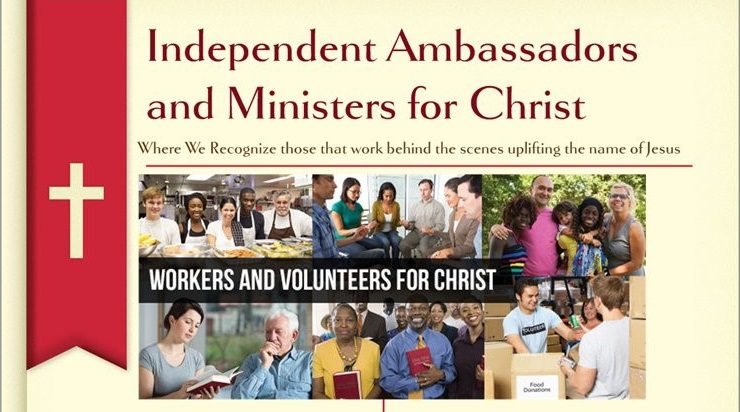 Mailing Address
I AM for Christ Ministries (The Great Commission Pledge)  P.O. Box 144 Groveport, Ohio 43125
 Click on the below icon to see what is needed in your State.